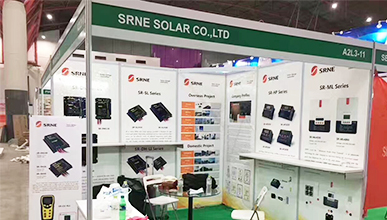 Dear sirs/madam:
We hereby sincerely invite you and your company representatives to visit our booth at Solartech Indonesia from May 3 to 5.
It would be a great honor to meet you at the exhibition.
Below is our booth info:
Solartech Indonesia
Time: May 3 to 5
Booth number: A3M3-12
Address:PT. Jakarta International Expo Jl. H. Benyamin Sueb, Kemayoran Jakarta 10620
Until now,our company constantly update solar controller models and develop new products. Providing every customer superior quality
solar controller products.And this time,We also will show our newly research and development of new products at the booth.
Pls confirm your schedule,And welcome to visit our booth.
Best Regards,
SRNE Solar Co.,Ltd