Application of Solar Charge Inverter HF4850S80
Application of Solar Charge Inverter HF4850S80
Toady we will share an appliation case of all-in-one solar charge inverter HF4850S80 in Africa. In this article, we will talk about the configuration of the system, the features and functions of HF4850S80.
[caption id="attachment_5835" align="alignnone" width="400"]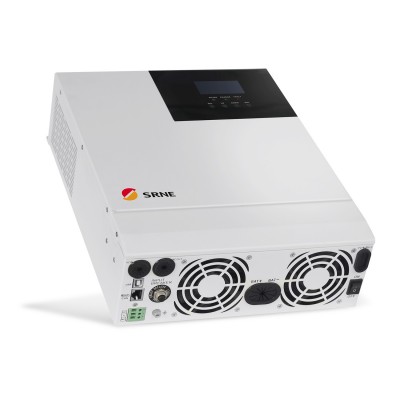 High pressure reserve control all-in-one machine HF4850S80-H-2[/caption]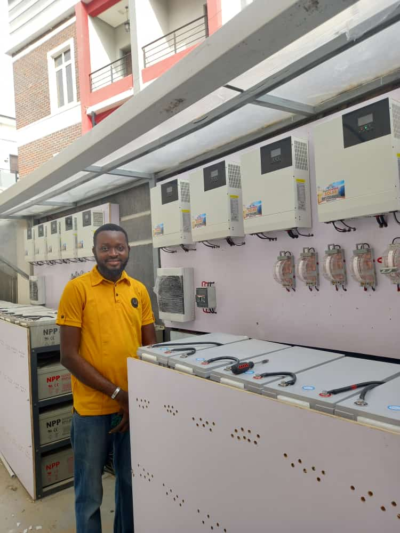 The Configuration of System
Battery: Four 250AH Gel Battery
Solar Module Power: 2.5KW
Solar Module Quantity: Nine
Load: 1、3500W Industrial Induction Cooker
2、Five 18W Energy-saving Lights
3、50W Energy-saving light
4、600W Electric cooker
5、Cabinet
6、Refrigerator
7、TV
(All the appliances do not operate synchronously.)
The Main Features of HF4850S80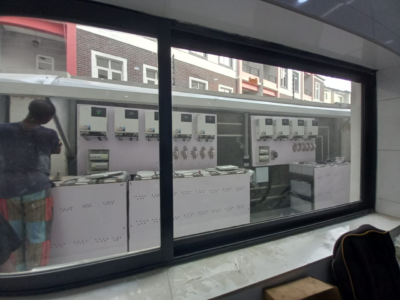 1. It adopts full-digital double closed loop control, combined with advanced SPWM technology to output pure sine wave. 
2. Two output modes: mains electricity bypass and inverter output; uninterrupted power supply. 
3. Four charging modes: PV Only, Mains Electricity Priority, PV Priority and PV&Mains Electricity hybrid charging. 
4. Advanced MPPT technology with 99.9% efficiency. 
5. User-defined charging parameters setting(voltage, current and mode), and suitable for various types of energy storage batteries. 
6. Rocker switch for AC output control. 
7. Power saving mode, reduce no-load loss. 
8. Intelligent variable-speed fan to efficiently dissipate heat and extend system lifespan. 
9. Lithium battery activation function, allow lead-acid battery and lithium battery access. 
10. All-round protection for solar panels includes overload and short circuit protection, under-voltage and over-voltage protection and reverse polarity protection. 
11. Support variety of user-friendly communication modules, such as RS485(GPRS, WiFi, Bluetooth), CAN and USB etc., and feasible to connect with computer and mobile phone to realize remote control. 
12. Available for 6 units parallel operation.
We hope you will get some useful information from this application case. If you are interested in our product, please contact us.
Back to list