For off-grid application
Connect to photovoltaic and supply power to batteries.

All-in-One
Supports multiple battery types.Support 1-10 PCS in parallel.

User-Friendly
Easy to install and simple to use.Natural cooling, absolutely quiet.

Efficient
MPPT with up to 99.9% efhciency.Support solar panel 2 in series/more in parall.

Safety
Complete charge protection mechanism.

Intelligent
Supports TTL RS485 communication.Supports Bluetooth with mobile APP.
OVERVIEW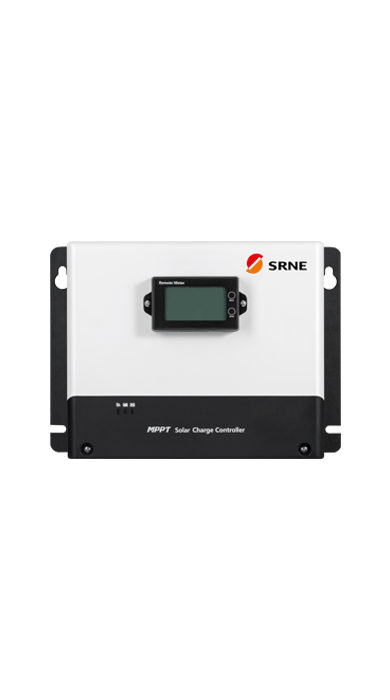 Max.Voltage of Open Circuit
150Vdc
Rated Battery Voltage
12/24/36/48Vdc
Rated Charging Current
85A
Battery Voltage Range
9~64Vdc
MPPT Tracking Efficiency
>99%
Max.Voltage of Open Circuit
150Vdc
Rated Battery Voltage
12/24/36/48Vdc
Rated Charging Current
100A
Battery Voltage Range
9~64Vdc
MPPT Tracking Efficiency
>99%
Max.Voltage of Open Circuit
250Vdc
Rated Battery Voltage
12/24/36/48Vdc
Rated Charging Current
85A
Battery Voltage Range
9~64Vdc
MPPT Tracking Efficiency
>99%
Max.Voltage of Open Circuit
250Vdc
Rated Battery Voltage
12/24/36/48Vdc
Rated Charging Current
100A
Battery Voltage Range
9~64Vdc
MPPT Tracking Efficiency
>99%
Max.Voltage of Open Circuit
150Vdc
Rated Battery Voltage
12/24/36/48Vdc
Rated Charging Current
60A
Battery Voltage Range
9~64Vdc
MPPT Tracking Efficiency
>99%
Max.Voltage of Open Circuit
150Vdc
Rated Battery Voltage
12/24/36/48Vdc
Rated Charging Current
70A
Battery Voltage Range
9~64Vdc
MPPT Tracking Efficiency
>99%
Max.Voltage of Open Circuit
250Vdc
Rated Battery Voltage
12/24/36/48Vdc
Rated Charging Current
60A
Battery Voltage Range
9~64Vdc
MPPT Tracking Efficiency
>99%
Max.Voltage of Open Circuit
250Vdc
Rated Battery Voltage
12/24/36/48Vdc
Rated Charging Current
70A
Battery Voltage Range
9~64Vdc
MPPT Tracking Efficiency
>99%