Safety
Both lead-acid battery and lithium battery can be used, and the running parameters can be set via remote controller

Intelligent
Protection function of high and low temperature for battery charge-discharge is available, of which the working temperature can be set.

Communication
It is infrared wireless communication, and the parameters can be set/read, and status can be read, etc.

Safety
Multiple smart power modes are available, and load power can be automatically adjusted based on the battery level.

Intelligent
It is digital boost constant and current control algorithm in high precision, with high efficiency and high constant current precision

Communication
Programmed load power / time control with 10 time range
OVERVIEW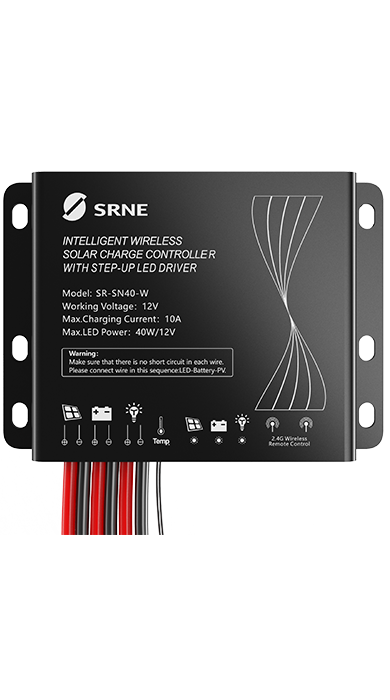 Maximum power of the load
40W
Maximum charge current
10A
Size of controller (mm )
58*82*17
Maximum power of the load
40W
Maximum charge current
10A
Size of controller (mm )
58*82*17
Load voltage.Peak Power
15V~45V
Maximum power of the load
40W
Maximum charge current
10A
Size of controller (mm )
58*82*17