PWM
High accuracy and high efficiency PWM charge with constant voltage.

Intelligent
Very low sleep current for long-distance transportation and storage.

Communication
Infrared wireless communication, allowing for setting/reading parameters, reading status, etc

Safety
A variety of lithium battery intelligent power modes, with load power adjustable automatically according to the battery.

Intelligent
Lithium battery charge and discharge high and low temperature protection, with operating temperature settable.

Communication
Multiple protections such as battery/PV reverse polarity protection, LED short-circuit/open-circuit/limited power protection, etc.
OVERVIEW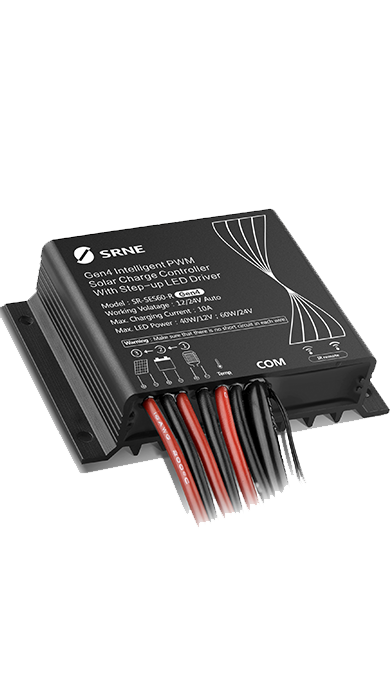 Light control voltage
3V~11V
Maximum charge current
10A
Light control voltage
3V~11V
Maximum charge current
10A
Light control voltage
3V~11V
Maximum charge current
20A
Light control voltage
3V~11V