Safety
Lead-acid battery and lithium battery are interchangeable, and operation parameters can be set by remote control.

Intelligent
Very low static current allows more energy saving, facilitating long-distance transportation and storage.

Communication
Infrared/2.4G wireless communication is provided to set/read parameters, read status, etc

Safety
Multi-stage constant voltage charging with temperature compensation is available for lead-acid batteries.

Intelligent
Multiple protection functions such as battery/PV reverse-connection protection, load short circuit/open circuit/power limiting/overload protection are available.

Waterproof
All-aluminum metal housing at IP67 waterproof level makes the product applicable to various harsh environments.
OVERVIEW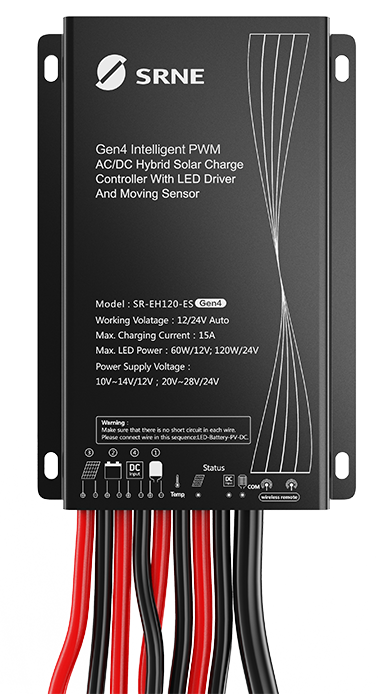 Maximumload power
60W/12V;120W/24V
Maximum charging current
15A
Light control voltage
3V~11V
Maximumload power
60W/12V;120W/24V
Maximum charging current
15A
Light control voltage
3V~11V
Maximumload power
180W/12V;360W/24V
Maximum charging current
15A
Light control voltage
3V~11V