Best Charge Controller for Lithium Ion Battery
Best Charge Controller for Lithium Ion Battery
1、SRNE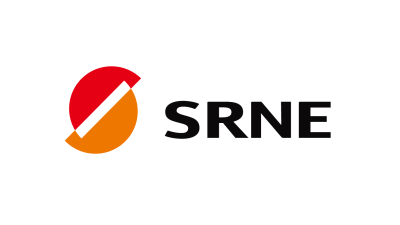 Established in 2009, SRNE SOLAR is a state level high-tech enterprise that specializes in the R&D, production and sales of solar charge controller, solar lighting controller, off-grid hybrid inverter, etc. At present, SRNE is one of the world's leading suppliers of solar controller.
SRNE has divided the porduct lines into streetlight product line, household product line and all-in-one solar charge controller line, which can be adapted to different regions and different environmental conditions. SRNE is gradually moving towards the industry of intelligent photovoltaic.
SRNE products have won the global customers' trust because of the stable and excellent performance, which are not only popular in China, but also North America, Europe, Australia, Africa, Southeast Asia and other regions.
In 2017, SRNE entered into off-grid hybrid inverter market. After detailed product planning and long-term developing cycle, SRNE off-grid hybrid inverter is ready to come into the market.
SRNE cooperates with battery manufacturers and photovoltaic panel manufacturers to provide solar charge controller solutions for traders, integrators and engineers, etc., so as to meet the different needs of various industries more effectively.
SRNE is committed to changing the world with green energy. SRNE has a complete service team which includes excellent personnels in R&D, procurement, marketing, production, sales and after-sales. SRNE spares no effort to provide customers with professional and effective photovoltaic energy storage solutions.
2、EPEVER
[caption id="attachment_6422" align="alignnone" width="338"]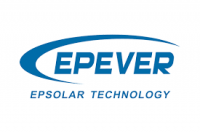 EPEVER[/caption]
EPEVER, headquartered in Beijing, China, is pioneering the off-grid solar technology in variety of sectors, mainly: Solar Charge Controllers, Solar Inverters, Hybrid Charger-Inverters, Led drivers and solace accessories. EPEVER, serves to make sure, everywhere, everyone, has the equal opportunity to "Turn the sun On."
Beijing Epsolar Technology Co., Ltd. was established in March 2007 with more than 30 million RMB registered capital. We are a new and high-tech enterprise which was specialized in power products researching, manufacturing and marketing.
We provide products including solar charge controllers, off-grid inverter, LED driver and special power units etc., as well as design and supply relevant solar application systems. The company has passed the ISO9001: 2008, and products have passed CGC-SOLAR, CE, ROSH, FCC, and ETL certificate, as well as other domestic and international authoritative certification and a number of patents. The products have been extensively applied and highly appraised in a number of major projects at home and abroad. And sell in more than 120 foreign countries and regions.
In July 2014, we established Shenzhen branch as our production base. In August 2014, we were listed in NATIONAL EQUITIES EXCHANGE AND QUOTATIONS and launched into capital market successfully.
3、Outback
[caption id="attachment_6423" align="alignnone" width="400"]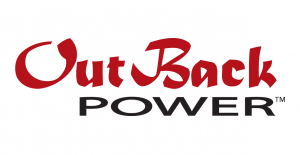 Outback[/caption]
Founded in 2001 by three engineers with a long history of developing technologies for renewable energy applications, OutBack's founders believed that the renewable energy industry was on the verge of unparalleled growth, driven by the emerging need for sustainable alternative sources of energy.
OutBack initially designed and manufactured integration hardware used by solar installers to house and protect power electronics installed in remote environments and harsh condition locations around the world. Soon the company launched an advanced line of rugged inverter products that delivered pure sinewave power for off-grid residential and commercial installations, ultimately expanding its offering to include off-grid inverters with battery backup, grid-tie inverters with battery backup, Maximum Power Point Tracking (MPPT) charge controllers, communications products and a complete line of OutBack EnergyCell batteries designed specifically for renewable energy applications. Over that time, we forged a reputation as the recognized leader in the design and manufacture of battery-based, off-grid renewable energy systems.
17 years later, we continue to lead the way with advanced off-grid and grid-interactive battery-based renewable energy systems, the fully UL 1741 SA listed Radian Series and FXR Series inverter/chargers and our SystemEdge packages that bundle the right combination of energy storage and power electronics, merging energy independence with smart home technology for a range of common applications.
4、MidNite
MidNite Solar is an innovative manufacturing company that started by making high quality, cost effective AC and DC disconnect boxes for the alternative energy industry. Now, MidNite produces a wide range of alternative energy products.
MidNite's Classic series of Maximum Power Point Tracking (MPPT) charge controllers are the most sophisticated, full featured controllers on the market as well as being the only ETL listed controllers designed to work with Solar, Wind, and Micro Hydro Electric systems.
MidNite offers a full line of pre-wired, battery based systems for standalone off grid, battery based grid tie, as well as AC coupled battery backup installations. MidNite features SMA, Schneider/Xantrex and Magnum Energy Inverters in our pre-wired systems, providing a wide range of solutions for residential and commercial projects.
MidNite Solar is the largest manufacturer of combiner boxes in North America. The new line of Disconnecting Combiner boxes are another industry first, meeting all of the new NEC requirements for this class of equipment. MidNite's full range of Surge Protection Devices (SPD) offer the highest levels of protection from lightning and power line surges. They're very competitively priced.
This is just a few of the MidNite Solar products that are designed and manufactured in the Arlington Washington facility and installed in alternative energy systems around the world!
5、Victron
[caption id="attachment_6424" align="alignnone" width="400"]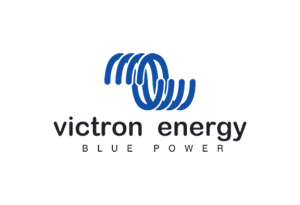 Victron[/caption]
Victron Energy, founded in 1975 by Reinout Vader, designs and sells inverters, chargers, and other related power conversion products. Being a technology-focused and sales-driven organization, Victron Energy relies on a strong R&D team and technically skilled sales managers. The company structure is flat, requiring all team members to be autonomous and self-motivated. Oversight and management responsibilities are still directed by Reinout, along with his son, Matthijs Vader. Victron remains a family-owned company to this day.
Victron Energy is a Dutch company that makes really outstanding products. All of their products come with a 5 year warranty, besides their batteries which have a 2 year limited warranty. These inverters are obviously very high end, developed for professional duty and suitable for a wide range of applications. Their popular inverter lines includes the Phoenix, Phoenix Compact, Phoenix VE.Direct, MultiPlus, EasyPlus, Quattro, EasySolar, ECOmulti and Multi. Many of their power inverters and be paralleled together with 6 of the same model type, 3 phase and split phase operation is also easily possible.
Victron provides distributors with training and resources so that they can provide sales, support, servicing, design and warranty to end-users and installers.
Victron does not provide direct support to end-users and installers. The channel to support with your Victron products is with the place of purchase. If your distributor is unable to assist you, they can escalate the enquiry to a Victron Manager who will provide the necessary training.
6、Renogy Wanderer
[caption id="attachment_6425" align="alignnone" width="400"]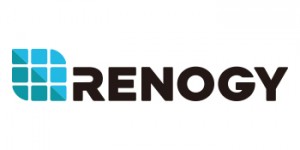 Renogy Wanderer[/caption]
Renogy started as a small project by students at Louisiana State University. With the help and support of the Louisiana Business and Technology Center, Renogy has grown into a healthy and flourishing company. At its inception, Renogy sold a limited range of solar products through Amazon, eBay!, and a handful of suppliers. It wasn't much longer until Renogy grew its product lines by creating innovative products to solve everyday problems. During the process, Renogy was able to increase our presence by expanding the number of online marketplaces, suppliers, and wholesale partners they worked with.
Over the years, Renogy has received numerous awards and recognition, including a spot in Inc. 5000's top 500 fastest growing private companies in 2016. Today, you can find Renogy all over the globe – and it's all thanks to the help and support we've received from Louisiana State University, hardworking Renogy employees, our suppliers, and of course, our amazing customers.
Renogy is a renewable energy company that prides itself on supplying the best solar products on the market today. Renogy supplies solar products for homes, businesses, recreational vehicles, boating and virtually any application you can think of. We've even come up with several solutions to improve your everyday life at home, work, and on the go!
Each Renogy product is manufactured according to the highest quality standards – all while keeping our community and value at the forefront. That's why Renogy products are not only rated as extremely efficient but are also sold at the lowest price point possible.
Our mission is to provide tailor-made solutions that can meet, and exceed all your needs. The solar community is at the core of our company and we will do everything possible to ensure that each of our customers has a positive Renogy experience.
7、MOHOO
[caption id="attachment_6427" align="alignnone" width="402"]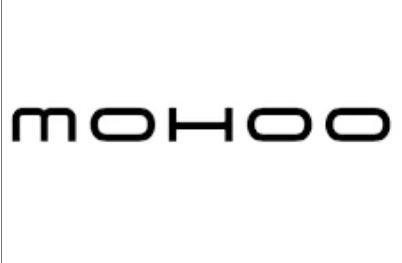 MOHOO[/caption]
For more than 15 years, MOHOO had designed and manufactured various types of product. Their brand concept is "Let Your Creativity Art Word."
Main project:
1.Solar Series
Solar panel,Solar Controller and Solar periphery.
2.Photo Series
Photography cloth,Photography Bracket,SLR package,SLR camera bag ect.
3.Tools
twist drill, Step Drills and others hardware tools product.
4.Electronic Series
Blank USB flash drives; data cables; power cables; Hands free devices for mobile-phones; headphones; earphones; mobile phones; tablet computers; Protective covers and cases for cell phones, laptops, tablet computers and portable media players; tripods for cameras; computer peripherals; Blank flash memory cards; Cell phone straps.
8、Allpowers
Allpowers Industrial International Limited is a solar energy technology company integrating R&D and production. It was founded in October 2010, Since its establishment, the company has been committed to research and development of portable solar energy related products. The current main product categories include portable solar panel phone chargers, solar laptop chargers, portable solar semi-flexible solar panel, and solar energy storage systems.
ALLPOWERS is mainly oriented to Western Europe, North America, East Asia, Eastern Europe, Middle East and other markets in more than 30 countries and regions. We have accumulated to provide solar energy products for more than 100 customers around the world, and has cooperated with many world-renowned companies or brands, including Hanergy Hanergy, Hikvision, Decalthlon Decathlon and so on.
9、Morningstar
[caption id="attachment_6428" align="alignnone" width="400"]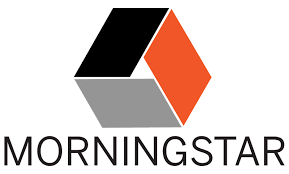 Morningstar[/caption]
With well over 4 million products sold in over 100 countries since 1993—functioning in some of the most extreme environments and mission-critical applications in the world—Morningstar Corporation can truly claim to be "the leading supplier of solar controllers and inverters." That success is why Morningstar has had staying power and stable management for over 27 years, along with the lowest employee turnover rate— in an industry where many companies come and go.
Morningstar's main advantage can be summed up in two words: employee ownership. Our own reputations literally ship with each product we make, so we continually strive to keep our quality and reliability at an industry-record high. This is how we've earned the lowest hardware failure rate in the industry. Employee ownership is the secret behind our industry-leading quality and value—and why those words are not just a cliché or catch-phrase, but actually mean something at Morningstar.
Morningstar has over 20 patents and a dozen trademarks associated with thermal engineering, mechanical design, charging and control, advanced electronic topologies, safety systems, and more. We invest in the best R&D talent and resources available, with a ratio of designers and engineers unparalleled in our segment of the renewables industry. We maintain 35kW of photo-voltaic solar at our facility for real-world testing, research, and evaluation.
10、PowMr
PowMr was established in 2016. We deal in these following prouducts: Batteries; Battery chargers; Connections for electric lines; Converters for electric plugs; Electric cables; Electric cables, wires, conductors and connection fittings therefor; Electric contacts; Electric wires; Electrical connectors; Electrical plugs and sockets; Inverters; Photovoltaic cells; Solar batteries; Solar panels for the production of electricity; Wire connectors.
We are a team with 4 years history,aspiring to be the leader of PV industrial. We offer good quality and faith service as the purpose.
In previous 4 years, we sold other companies' products, but customers' demand were not satisfied, so we started our own business In 2013. After analysing customers' different needs, we develop new controllers by cooperating with factories. So far, we have launched 6 different kinds of controllers, such as S series solar charge controller and G series solar charge controller which are very popular after coming to market. For protecting the patent of our products, in year 2016 we registered our brand in America, name as PowMr. We ran our own stores on Amazon in year 2017.
What is solar charge controller for lithium ion battery?
Most solar power systems include charge controllers for the purpose of protecting storage batteries and avioding battery overcharing. The basic fuction of charge controllers is to rupture the charging current when the storage battery was fully charged. Due to the different features of different kinds of storage batteries, customers are supposed to choose charger controllers according to the kind of battery.
Why do we choose solar charge controller for lithium ion battery?
Those solar power systems which connect to the battery need charger controller. The charger controller is used for adjust battery charging or battery group charging. Without it, battery can not be charged efficiently and may get damaged due to the overcharging or discharging.
Where will the solar charge controller for lithium ion battery be installed?
Those solar power systems which are equipped with lithium ion battery need the solar charge controller. This kind of controller is designed to be matched with lithium ion battery. Any appliances, such as RV, yacht, water pump, hybrid car and off-grid facilities that equipped with lithium ion battery all needs this specific solar charger controller. Transmission loss should be avoided wherever the solar charger controller be installed. The transmission line from panel to controller and other transmission line from controller to battery should work efficiently with the least transmission loss. The solar charger controller for lithium ion battery is supposed to be installed near the battery in order to manage as requested.
What are the factors in influencing the charging efficiency of charger controller for lithium ion battery?
The factors are as follows:
1、Charging Voltage
The charging voltage must exceed the voltage of battery when it is full-charged. Otherwise, the storage battery can not be full-charged.
2、Charging Efficiency of Power System
The higher the charging efficiency, the weaker the internal resistance and the stronger the charging current. Therefore, the charging effect will be better.
3、Charging Pattern
The best charging pattern is that charge with constant current first and then charge at constant voltage.
Back to list