Distributed Photovoltaic Power Station Application Scenarios
Distributed Photovoltaic Power Station Application Scenarios
With the continuous development of photovoltaic industry and support from national policy, photovoltaic applications have gradually penetrated into people's lives. From household photovoltaics to industrial and commercial distributed photovoltaics, the application range of photovoltaic power generation are getting wider and wider. This article will talk about some common distributed photovoltaic application scenarios.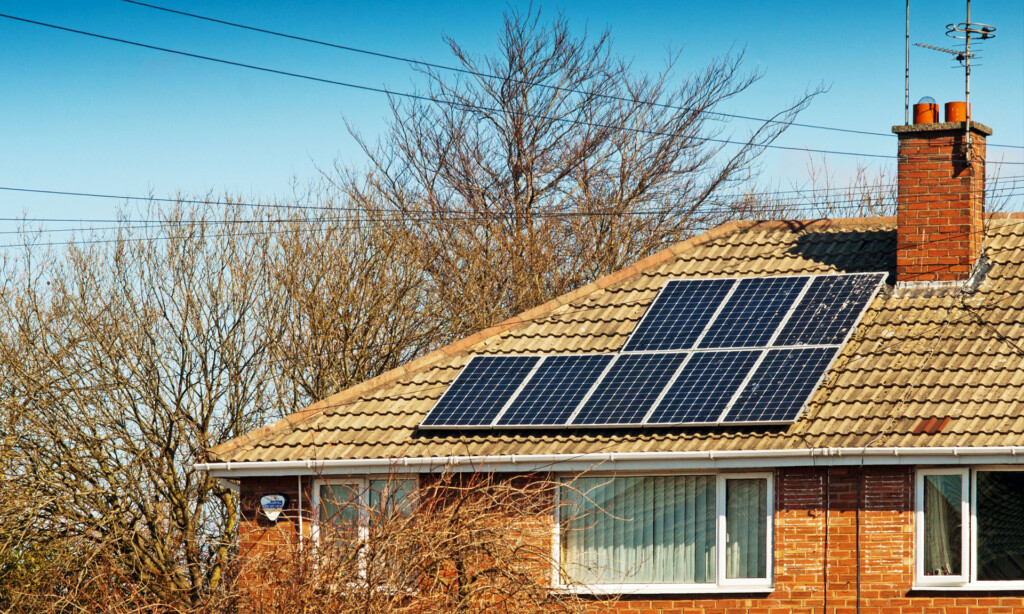 PV + Industrial and commercial roof
Large-scale factories, chain supermarkets, and private enterprises all have high-quality roofing resources. Most of these companies are large consumers of electricity. If the roof resource is used rationally, there will be a huge fortune. Generally, the right to use of such enterprises can reach more than 20 years. It is more suitable to build a large-scale rooftop power stations of more than megawatt. Because of large industrial and commercial roof area and flat roof, the installed capacity will be large and the power generation will be large. It not only solves the problem of electricity consumption of enterprises, but also produces huge social, economic and environmental protection benefits.  
PV + Family
Home photovoltaics mainly refers to the distributed solar power generation systems on the houses' roof. Home photovoltaics have the characteristics of small installation capacity, multiple installation points, simple grid connection process, and obvious and direct benefits.
The home photovoltaic market is divided into two categories: rural home photovoltaics and urban home photovoltaics. Rural home photovoltaics are mainly concentrated in rural self-built housing and new rural area unified construction housing, generally low-rise buildings. Urban home photovoltaics are mainly concentrated in high-end villa areas, as well as self-built houses in urban villages around the city.
PV + Transportation
Photovoltaic power generation is widely used in the field of transportation. Generally, there are many large-area parking lots, ground and elevated stations, ground entrances and exits in a city, which means that there is a broad space for the application of photovoltaic power generation systems.
The application scenarios of photovoltaic plus transportation also include airport photovoltaic power stations, photovoltaic railway stations, photovoltaic high-speed rest stations and even photovoltaic roads. These photovoltaic projects can not only be built on the roof and the ground, but also installed on the curtain wall. Photovoltaic systems can also be installed on vehicles or even on the road. These scene applications allow people to see the development prospects of photovoltaics.
PV + Carport
Photovoltaic carport is the most simple and feasible way to combine the photovoltaic power system with buildings. Photovoltaics are integrated into carports, corridors and other facilities, together with charging piles,  which can not only improve the comprehensive utilization rate of urban space, but also bring convenience to citizens. The photovoltaic carport is mainly composed of bracket system, solar cell array, lighting and control inverter system, charging device system and lightning protection and grounding system. Photovoltaic carports can shade the cars from sun or rain and absorb the heat, and can also realize the integration of light storage and charging, providing clean energy for new energy vehicles, which are widely used in the industrial area, hospital and schools.
PV + Communication base station
By installing photovoltaic power generation systems on the roof, tower frame, and available ground of the communication base station, the backup power supply guarantee capability of the communication base station is improved, and the function of the base station is prevented from being affected by insufficient power supply. In addition, the idle roof or land of the base station can also be used, which can increase the additional value of the base station. With the advent of the 5G era, the construction of communication base stations will also increase exponentially. At that time, the application of the "photovoltaic + communication base station" mode will also usher in new development opportunities.
PV + School
Photovoltaic industry has also attracted the attention of many schools. Some schools have installed photovoltaic power systems on the roofs of teaching buildings, canteens and dormitories. Schools have many expansive roofs with good structure and the electricity consumption is stable. Compared with the surrounding environment, the school site has more solar energy resources and can absorb more sunlight. Schools also have enough classrooms or dormitories as the storage battery room and control room, which has unique advantages compared to some personal properties and enterprises.
As an educational institution, school has a good reputation, certain land property rights, and relatively easy financing; The operation of school is stable, and generally there will not be renovation project. The photovoltaic power plants can save energy and reduce the emission, and also promote the construction of an environmentally friendly and energy-saving campus, so that students have a more direct understanding of the new energy industry, and stimulate students' enthusiasm for learning and exploring new energy.
PV + Water plants
Sewage treatment plants and water plants have unique space advantages. In addition, the average annual power consumption of sewage treatment plants is relatively large. Photovoltaic panels can be installed on the roof, sedimentation tank, biochemical tank and contact tank of the sewage treatment plant.
With the continuous development and updating of photovoltaic technology, more photovoltaic application scenarios will appear.
Back to list