Pros and Cons of Floating Solar
Pros and Cons of Floating Solar
Solar power has become more and more popular in recent years due to its benefits that bring to solar installers. According to a 2020 report by the International Energy Agency, solar power is now the cheapest source of electricity. However, something is needed to hold this clean energy powerhouse back: space. Unlike fossil fuel power stations, solar farms need a lot of room to generate electricity to keep up with demand. But solar panels do not necessarily have to be mounted on the ground. Solar panel can also be mounted on platforms that float on bodies of water. Although electricity and water don't usually mix, a growing number of floating solar farms are being deployed worldwide.
[caption id="attachment_7025" align="alignnone" width="600"]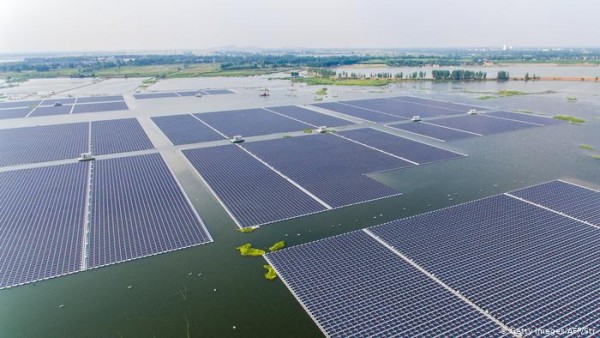 Floating Solar is Developing And Rising[/caption]
What is floating solar
Floating solar, sometimes called floatovoltaics, refers to a solar power production installation mounted on a structure that floats on a body of water. The solar panels need to be affixed to a buoyant structure that keeps them above the surface. If you come across a floating solar installation, it's most likely located in a basin or lake because the waters are generally calmer than the ocean. To install floating solar structure on large and artificial bodies of water such as reservoirs is also common.
A floating solar power plant is composed of the solar module, buoyant body, and anti-rust material, which includes the vertical frame and horizontal frames, inspection footrest and module mount assembly. It is worth mentioning that the solar module should be highly resistant to humidity, dust-proof, lead-free and protected against the effects of temporary jets of water. It should have passed the drinking water test.
The advantages of floating solar
No loss of valuable land space
One of the biggest advantages of floating solar panels is that it doesn't take up valuable space on land---meaning that it can be used for other purposes, such as farming or construction. Many of these installations can take up unused space on bodies of water, such as wastewater treatment ponds, hydroelectric dam reservoirsor and drinking water reservoirs.
Efficiency Improvements
Solar panels are durable and can perform under high temperatures. But as with other electronics, with higher temperature come decreased power outputs. Solar panel performance tends to decline as temperature rise. The bodies of water that host floating solar arrays help cool down the solar equipment, which improves the performance of solar panels by 5-10 percent. Over time, this translates into significant cost savings.
Environmental benefits
Floating solar panels can certainly play an important role in contributing to healthier environments. With floating solar installations, water not only has a cooling effect on solar equipment: it works the other way as well. The floating solar panel structure shades the body of water and reduces evaporation from these ponds, reservoirs, and lakes.
Floating solar panels are s source of clean and renewable electricity. The application of floating solar systems helps decrease the emissions of greenhouse gases and other pollutants into the atmosphere, leaving a positive effect on the natural environment as well as human health.
Disadvantages of floating solar
There are also some disadvantages of floating solar.
Costs
Floating solar installations may require additional costs than more traditional types of solar panel installations. Because this is a relatively new technology that requires specialized equipment and more niche installation knowledge, it typically requires a higher price.
Applications
Floating solar installations don't work for just anyone. The majority of floating solar installations are large-scale and provide power for utility companies, large communities, companies, or municipalities. If you're looking into solar for your home, then it makes much more sense to install a rooftop or ground-mounted system. Therefore, the application range may be limited.
Conclusion
Floating solar farms are a recent development. They gained traction in 2018, particularly in countries with high population density and with competing uses for limited available land.
Generating renewable energy through floating solar farms is likely to grow as an important part of the effort to address climate change. As the technology develops, the costs and technical challenges are expected to fall. Besides, the demand for floating solar power will also increase.
Back to list