SRNE Products Got cETL Certification and Passed UL1741 & CSA C22.2 Standard
SRNE Products Got cETL Certificate and Passed UL1741 & CSA C22.2 Standard
Recently, SRNE all-in-one solar charge inverter HFP4835U80-145 (Split phase), 48V American-standard Product Series and 24V American-standard Product Series have got cETL Certificate and passed UL1741 & CSA C22.2 Standard. Up to now, SRNE has gained great achievements in international certification, which provides a strong quality guarantee for accelerating the process of expanding North American market and internationalization process of the SRNE brand.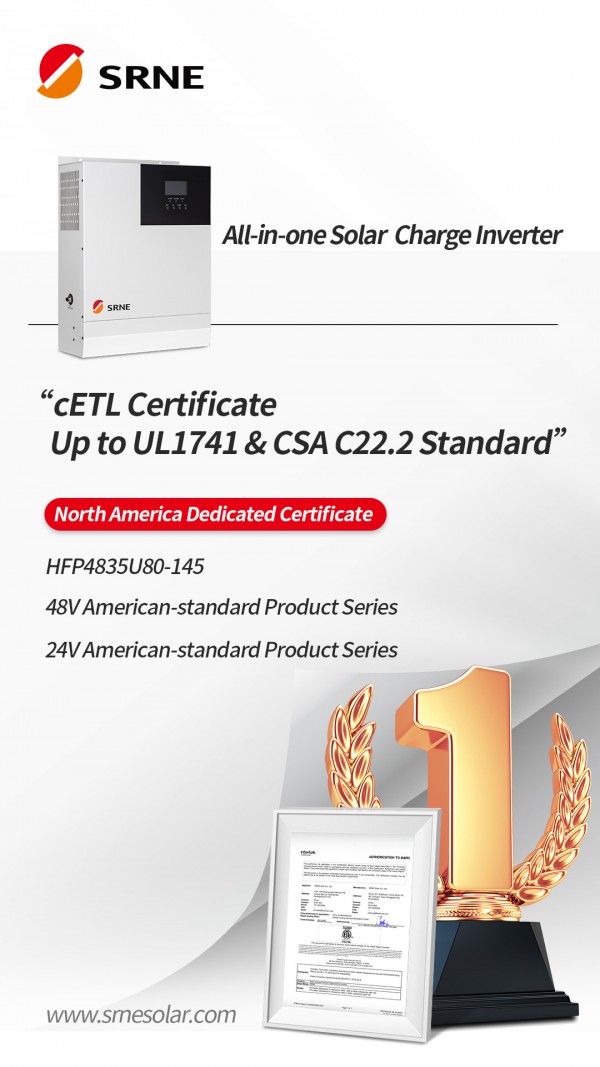 SRNE all-in-one solar charge inverters which have got cETL Certificate and passed UL1741 & CSA C22.2 Standard are the latest solar off-grid energy storage products developed by SRNE. We will introduce their characteristics in this article.
Light Body and Convenient Installation
The unique integrated design of the inverter not only reduces the delivery and installation cost, but also makes the delivery and installation easier and more convenient. Besides, SRNE paid more attention to the packaging quality. Even in a severe environment, the protective film which is waterproof, dustproof and shatter-resistant will prevent the products from damage. 
Advanced Technology Guarantee
MPPT is an advanced charging mode whose full name is Maximum Power Point Tracking. The efficient MPPT tracking technology is applied to SRNE all-in-one solar charge inverters, which will help accurately track the maximum power point and improve the conversion efficiency of solar panels. Generally speaking, MPPT charging efficiency is 15% to 20% higher than traditional charging mode. Besides, the SPWM control technology is applied to the inverters too, which ensures that the inverter can output pure sine wave and stable current. The data of the inverter is visual, which is clearer, more accurate and reassuring.
Typical Working Mode
Without Solar Panel Mode
The household appliances can connect to the power grid through the all-in-on solar charge inverter without the solar panels. When the power grid works normally, the inverter will automatically balance the charge and discharge process, and also charge the battery under the circumstance that the household appliances function normally. When the power grid does not work, the inverter can also keep household appliances working normally.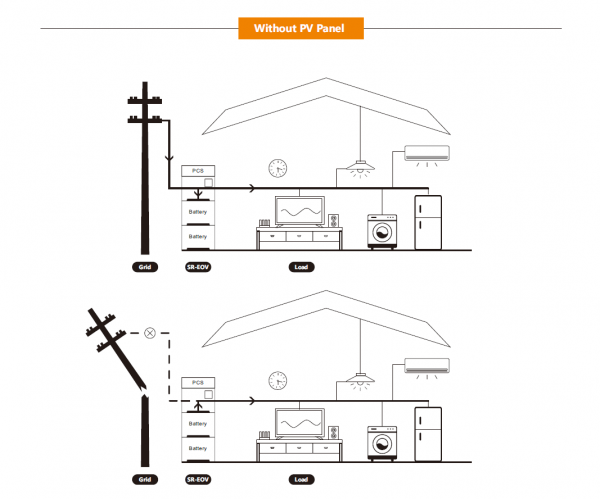 Without Grid Mode
Connect the solar panels to household appliances through all-in-one solar charge inverter. The inverter adopts advanced MPPT charging technology so that the charging efficiency can be up to 99%. The whole household solar power system can effectively work out the power problem of remote areas.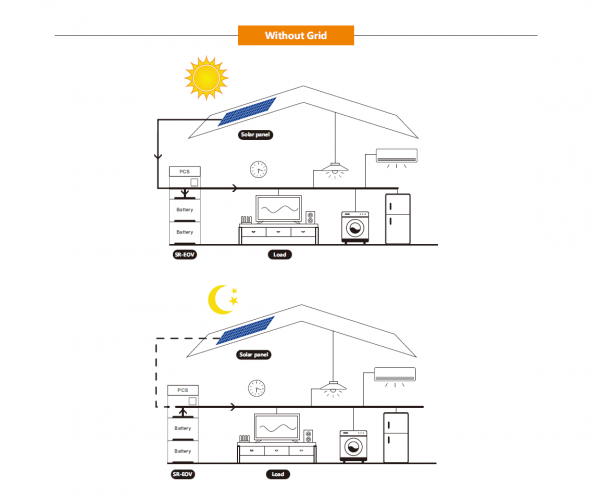 Application Display
It is our pleasure to learn the news that SRNE all-in-one solar charge inverter brings excellent user experience and a more convenient life to our customers.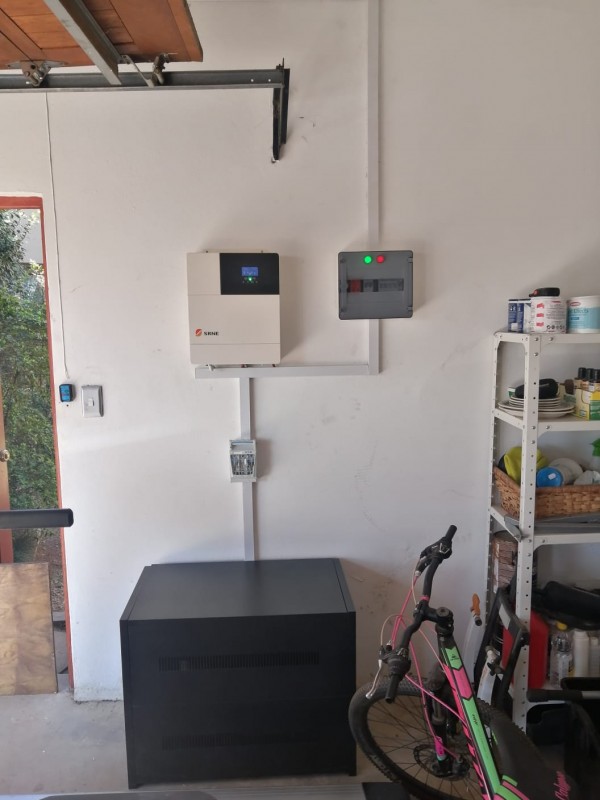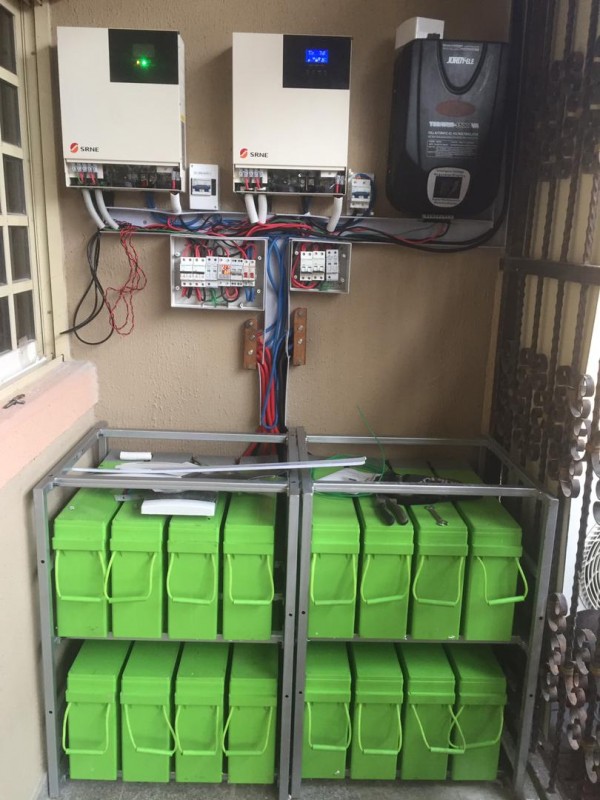 Our products got cETL Certificate and passed UL1741 & CSA C22.2 Standard, which means that they are recognized by international authority. In the future, we will make great efforts to gain more benefits, expand market share and strengthen economic cooperation and technological exchanges with countries around the world. We will continue to promote the trend of intelligent photovoltaic off-grid applications. We hope to change the world with green energy.
Back to list