LCD screen
LCD graphical main menu, for real-time monitoring of real-time data and operating status of the controller

Easy to operate
Two-button design for menu viewing and parameters setting, easy to operate.

Communication
No external power supply is required, and the LCD unit can be powered by connecting it to the controller via a communication cable

Embedded installation
Embedded installation

Intelligent
Industrial grade design, allowing for use in a variety of harsh environments

Easy operation.
Directly powered by controller, external power supply is not needed.
OVERVIEW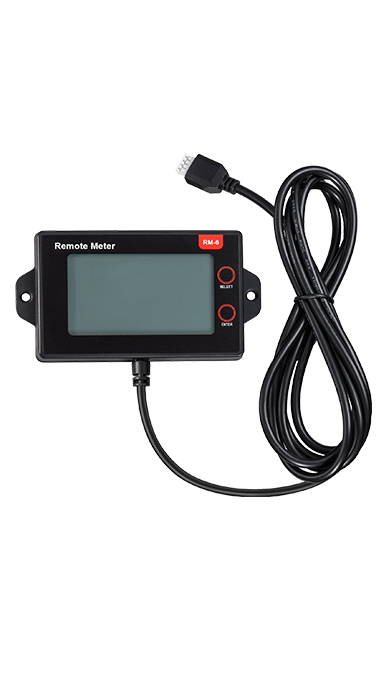 Connection cable length
1.5M
Operating temperature
-35℃ ~ +65℃
Communication Baud rate
9600bps
Communication interface
DB9
Connecting cable length
5m
Operating temperature
-35℃ ~ +65℃
Communication Baud rate
9600bps
Communication interface
TTL- white 4P port, RS232- black Rj11
Connecting cable length
1.5m
Operating temperature
Operating temperature